In the past two years, the number of craft brewers in Alberta has more than doubled – from 19 to 40.
For Richard Iwaniuk FCPA, FCA, his entrepreneurial spirit has allowed him to pour his heart and soul into the exploding craft brewery industry.
Richard, who is the Vice President, Finance and Business Operations for Blind Enthusiasm Brewery Company will speak at the Lunch with the Pros event in Edmonton on Thursday, October 19 at The Fairmont Hotel Macdonald.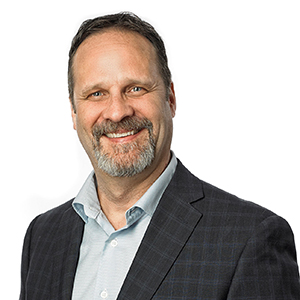 Event details:
Registration/Networking 11:30 a.m. to 12:00 noon
Lunch/speaker 12:00 noon to 1:00 p.m.
$10 to register
CPAs will have the opportunity to hear Richard's story on how and why he decided to become involved in the craft brewery industry. Richard brings enthusiasm to the finance and business operations of the Blind Enthusiasm Group of Companies, where he supports several aspects of the brewing and restaurant operations, including the development and execution of key business, strategic, financial, and legal activities.
Richard currently lives in St. Albert and was born and raised in Edmonton.
A Chartered Accountant since 1993, Richard previously worked at internationally renowned video game developer BioWare where, during his 16-year tenure, grew from a studio of 80 developers to a multi-studio operation with over 1,000 employees worldwide. In 2008, Bio Ware was acquired by Electronic Arts, Inc.
Richard is also a recipient of the Fellow of Chartered Accountants, received a Distinguished Service Award and the Early Achievement Award from CPA Alberta, each of which recognize Chartered Professional Accountants who demonstrate excellence and accomplishment in their career and commitment and excellence in community and volunteer services.
Richard also spends his free time volunteering for CPA Alberta, Trout Unlimited Canada, Canadian Financial Executives Research Foundation (CFERF), and the St. Albert Economic Development Advisory Board.
On top of hearing Richard's story, the Lunch with the Pros is an opportunity for CPAs from all various industry to meet, connect and share their personal journey. To register for the event visit https://www.eventbrite.ca/e/lunch-with-the-pros-2017-fall-presented-by-cpa-alberta-tickets-37429981081
This event is part of the fall series of Lunch with the Pros, which features prominent CPAs in the community and allows them to share their personal story of success in industry.