CPA Alberta's 2020 Convocations kicked off on January 31 and February 1 in Calgary under the theme of "Adventure Awaits." Many of the 831 successful Alberta-based writers of the September 2019 CFE crossed the stage and celebrated in Calgary, and more will do so in Edmonton  on February 21 and 22 .
Calgary Convocation 
In Calgary, there were a total of four ceremonies at the TELUS Convention Centre (Macleod Hall). The Convocation Ceremonies provided an opportunity for guests to learn more about each graduate as they crossed the stage with their "Graduate Sponsor," a member of the profession who has played a significant role in the life of the graduate. As they crossed the stage, a short citation detailing the experiences and achievements of each graduate was read.
When the four ceremonies were completed, Convocation turned away from the formal—except for the attire!—and fully into celebration mode! Saturday evening saw more than 1500 attendees turn out to have an elegant meal and dance the night away at the Convocation Dinner & Dance. The party lasted well into the early hours of Sunday morning!
Edmonton Convocation
Later this month, Edmonton will have a total of three ceremonies at the Edmonton Conference Centre (Hall C) in order to accommodate the number of graduates attending. Ceremonies are scheduled for Friday, Feb. 21 at 4 p.m. and Saturday, Feb. 22 at 9 a.m. and  1:30 p.m. This is the first year that the number of graduates attending in Edmonton will necessitate the addition of a third ceremony.
Again, there will be a celebratory Convocation Dinner & Dance on Saturday night after the ceremonies are completed.
Here are few photographic highlights from Calgary's weekend's celebrations, and a preview of the excitement Edmonton attendees will have the chance to be a part of!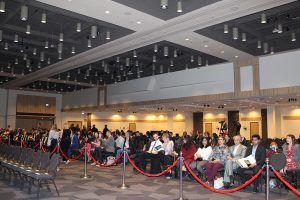 Family members, friends, and colleagues pack the Telus Convention Centre (MacLeod Hall) to support their graduates.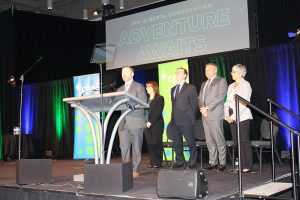 Convocation Master of Ceremonies Chris Pilger, CPA Alberta's Director of Member Communications and Recruitment, addresses attendees and welcomes the stage party from the podium. In Calgary, that included (left to right) CPA Alberta's CEO Rachel Miller FCPA, FCA; CPA Western School of Business' CEO Steve Vieweg FCPA, FCMA; CPA Alberta Board Chair Darrell Jones FCPA, FCMA; and CPA Canada Board Member Marilyn Kuntz FCPA, FCA .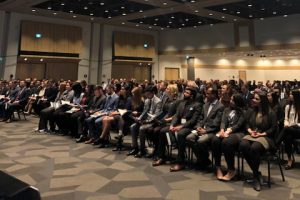 Successful CFE grads listen attentively during the ceremony.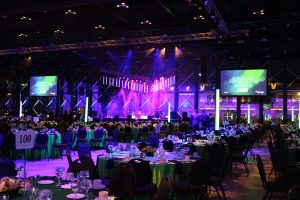 The TELUS Convention Centre Exhibition Hall is decorated to the nines and ready for the Dinner & Dance celebrations to begin!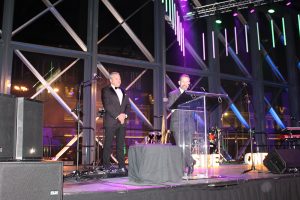 Darrel Jones FCPA, FCMA and Chris Pilger take the stage to greet graduates and guests.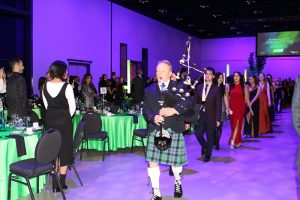 The traditional CPA grad march begins, led by a  bagpiper in a nod to the profession's Scottish roots.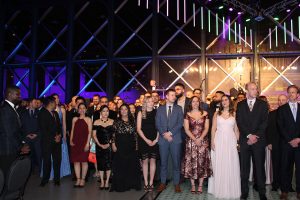 CFE graduates proudly stand centre stage at the Convocation Dinner & Dance.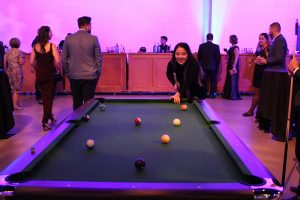 Graduates and guests take the opportunity to have some fun and mingle over a round of pool.