Employer Relations spoke with Glenn Peters CPA, CMA about the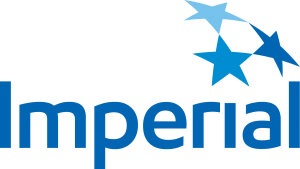 rotational program at Imperial Oil. Glenn is a Downstream Financial Accounting and Consolidation Supervisor and a New Hire Development Program Coordinator at Imperial.
Can you give an overview of the rotational program at Imperial?
We have a New Hire Development Program that was formed 30 years ago. It has rebranded, but the structure and mandate have remained the same. We currently have about 65 new hires in the program—these are both campus hires and experienced hires. Some are already CPAs and others are still working towards the designation.
The rotational program takes place over three years and includes at least two different rotations. We have controller roles that support our upstream (extraction of raw materials), downstream (refining crude into other products), chemical and overall corporate activities, and we also have treasurers and tax roles available.
How do you manage the candidates in the program and rotate them through the different areas?
We have three program coordinators and we meet regularly. Early in the year, we develop a rotational plan and collaborate with managers to find out what will work best for them and for their business needs. We meet monthly with senior management to review upcoming rotations.
In order to give candidates exposure to as many areas as possible, we make sure that a person's second rotation is supporting a different business or developing a different competency. For example, a candidate won't have two rotations in upstream operations accounting; instead, we might place them in a role in downstream or upstream financial reporting, or as a treasurer. This lets the candidate broaden their experience across different competencies and/or in different areas of oil and gas. We are fortunate that we have so many roles across the upstream and downstream, as it allows our staff to learn about different sectors of the industry.
How do you support CPA candidates in the program?
We have a robust CPA support program that includes a "CPA Support Network," where recent program graduates help mentor current participants on practice cases and by answering questions. We also assign a CPA mentor as part of our finance function mentorship program, which also helps our candidates meet the practical experience requirement.
We support candidates financially by covering the costs of their modules. They also receive paid exam days off for their module exams. We recognize our candidates on CFE results day with a big celebration. (If you're interested in seeing what other perks Imperial provides its candidates and other staff at its 20-acre campus in Calgary, click here.)
How do you balance business needs with the needs of your candidates?
Being a big, integrated company means that we have access to a wide variety of roles in different areas. For example, if the timing of a desired rotation doesn't work out, it's likely a similar position will become available in the near future
How do you manage the transition of candidates out of the program?
Since our program includes both CPAs and candidates, participants stay in the program for the full three years, regardless of when they receive their designation. Everyone graduates from the program at the same time at the end of the year. We keep rotating staff even after they leave the program.
The rotations might become less frequent, but we want to continue providing new opportunities and experiences. Being a dynamic company, we are in a constant state of change, with new roles and opportunities continuously available.
What do you see as the benefit to having a rotational program?
I started with Imperial in this program. I was attracted to it because I thought it would be interesting to get exposure to a number of different areas. It gave me the opportunity to fine-tune my career objectives and figure out what I really wanted to do.
Imperial's rotation program gives participants diverse experiences without them having to switch companies. And as a pre-approved program provider, Imperial helps candidates focus on getting their competencies, rather than worrying about how to communicate their competencies.
Thank you, Glenn, for telling us about the rotational program at Imperial. We hope other employers can implement some of your ideas to help support their own candidates.
The views expressed in this post are those of Glenn Peters. Please refer to cpaalberta.ca for the latest guidelines regarding Practical Experience.
Is your company doing great things to support your candidates? Share your story with the Employer Relations team and be featured in a future issue of CPA PEP Talk.
Check out our resources for employers to help you support your candidates