Employer Relations sat down with Fong-Yee Tsai and Ibi Power CPA, CA from the Office of the Auditor General of Alberta to talk about how their organization supports its candidates and tracks their training. Fong is a Chartered Professional in Human Resources Candidate and the CPA Student Advisor at the Office of the Auditor General of Alberta, and Ibi oversees the CPA training office program as Director of People Development.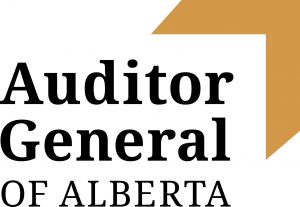 Some people don't know what the Office of the Auditor General of Alberta does. Can you tell us about the work you do and the type of work that candidates get exposed to?
Ibi: As the legislative audit office responsible for auditing every provincial ministry and department in Alberta, as well as most provincial agencies, boards, commissions and regulated funds, we operate similar to a firm in a lot of ways; however, the work we carry out is quite unique. To provide assurance to the Legislative Assembly and Albertans on the information they're getting from the government, we do both financial statement audits and performance audits. The latter is where our candidates get some unique exposure.
In performance audits, we focus on risks and issues that touch our lives or the lives of our families and friends in multiple ways—for example, visits to the doctor, education for our children, and supports for vulnerable Albertans. Our performance audit work is intended to bring about positive change for Albertans, and candidates find this type of audit really interesting and rewarding.
In addition to working on the performance audits, candidates are able to influence the work that we do by suggesting audit ideas. To learn more about the Office of the Auditor General, visit www.oag.ab.ca.
How do you structure your program for candidates?
Ibi: When candidates start with us, they fill out an education timeline, mapping out how they anticipate their CPA PEP journey will progress. This can be adjusted as needed, but it helps us with resource management and scheduling.
Fong: I was enrolled in the CPA program before I transitioned into human resources, so I have experienced the challenges that candidates have coming into the program and what they have to navigate. This is uncharted territory for most of them because they're effectively balancing two jobs (staff auditor and CPA PEP candidate), and it can be hard for them; it was hard for me! Our office has a strong culture of growth and learning—we give them a ton of training on how to use our competency maps and PERT, and we're always open to questions.
Ibi: Fong is a huge part of our support network because she has so much interaction and open communication with the candidates. It provides us with a level of business intelligence that allows us as an organization to react and provide needed supports.
We've heard you have quite a robust system for CPA candidate tracking. Most employers don't track the same level of detail. Can you tell us about your system?
Fong: It's quite difficult for the candidates to keep track of everything on their own, so I've developed a system that uses massive spreadsheets and relies heavily on calendar reminders and notifications. It's a lot of juggling timelines, knowing the candidates, and being aware of where they are with their programs and modules. And because I am so in tune with their progress, I'm just as nervous as they are on results day!
In addition to the tracking, I do six-month check-ins and go through their PERT reports and make sure everyone's on track. It is hands-on, but it allows us to ensure they are progressing smoothly. Communicating with the candidates and knowing what their needs are contribute to the success of our program, and having a system in place helps keep everyone organized.
Ibi: We've taken the competency map from PERT and incorporated it into our performance management system. Before a project begins, the candidates have conversations with their project team about which competencies still need to be achieved. Candidates can ask for experiences that they haven't had a chance to try. At the end of each project, candidates complete a project appraisal to reflect on what went well and where they can develop in the future.
The competency map forms part of that document, and candidates evaluate their competency levels as part of each project. They can then use these appraisals to help them update PERT at each self-assessment. This keeps the candidates on track and helps our staff who work with them to stay apprised of the competencies candidates are targeting and what areas they need to develop.
What advice would you have for another employer wishing to develop a system like yours?
Fong: They should start with Excel—it always comes back to the spreadsheet. Organization is so key. You almost never have all of your candidates at the exact same stage of the program and progressing at the same rate.
In addition, know your candidates and have open communication with them. Leverage the knowledge of CPAs in the company because they've also been through the program or a legacy program. Consider how their experience could have been easier, and look for ways to implement those ideas. We also continually ask the candidates for their feedback on our process to see how we can improve and best support them. It's important to know what's going on in the candidates' lives as well. They also have family and personal matters that occupy their time and attention outside of work.
Ibi: Think about designing a system that incorporates three parts: administrative, competencies, and relationships. From an administrative aspect, a company needs to allocate resources to keep up with communications from CPA Alberta and the CPA Western School of Business and know where candidates are in the program.
Then there are the competencies that need to be developed. Candidates may know what they need to achieve through their practical experience; however, others in the organization should be aware of what the candidates are trying to achieve as well. This helps support conversations around the work and experience that the candidates need.
Finally, relationship-based support is integral. We benefit from knowing what the candidates are thinking and where they're finding challenges. Some of these might not be related to the program, but because we have frequent communication with them, they will talk to us about any problems and issues they might be facing. We have a lot on our plates, but we make the choice to reach out to the candidates on a regular basis to maintain that relationship.
Fong: Educating others in the office, such as mentors, is important. They don't need to know the program as well as we do, but they're a big part of candidate development and should have some knowledge of the program.
Ibi: You might wonder if this is worth all the effort and cost that we put into it. We believe it is. It provides us with many benefits. Recruitment of auditors has become more difficult, and we need to attract top talent and retain them. We also want committed and engaged candidates because it ultimately reflects in their audit work.
Many of our candidates stay with us once they complete the program. This is really important for us because they have a lot of knowledge of audits, of public sector, and of our processes. This allows us to carry out our mandate and provide value to Albertans.
Thank you, Fong and Ibi, for sharing your insights!
Is your company doing great things to support your candidates? Share your story with the Employer Relations team and be featured in a future issue of CPA PEP Talk. Check out our resources for employers to help you support your candidates.
The views expressed in this post are those of Fong-Yee Tsai and Ibi Power. Please refer to cpaalberta.ca for the latest guidelines regarding Practical Experience.
"Alberta Legislature Building" by IQRemix is licensed under CC BY 2.0 / Cropped from original.