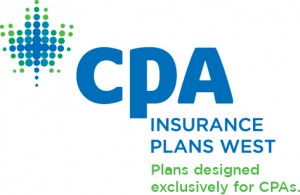 CPA Insurance Plans West offers insurance products exclusively for CPAs and CPA firms.
CPA Insurance Plans West recently announced it has switched to a new provider for home and auto insurance, The Personal Insurance Company, and is pleased to offer Alberta CPAs the chance to save on insurance through the new CPA Insurance Plans West Home and Auto Insurance Program.
The Program provides group savings, plus coverage tailored to individual needs. Group insurance combines the group buying power of CPA Insurance Plans West clients to deliver better rates for everyone. While clients save as a group, the coverage they choose is tailored to meet their specific needs.
Since 1974, The Personal Insurance Company has been providing home and auto group insurance to members and employees of participating organizations across Canada. Today, they are trusted by over 700 organizations in the public and private sectors.
Those that have home and auto coverage with a CPA Insurance Plans West program under its previous program with TD Insurance will continue to have that same coverage; however, it will no longer be part of the CPA Insurance Plans West preferred program. CPA Insurance Plans West. It's your choice to join the new program.
Interested CPAs can call and speak to a licensed insurance advisor or go online to get an exclusive quote:
1-855-674-6356
www.thepersonal.com/cpaipw
CPA Insurance Plans West is also offering a $20 gift card as a thank you for anyone who will get a quote for their home and auto insurance under the new program. The full offer details can be found at http://www.cpaipw.ca/home-auto-quote-offer.