Calgary Chapter of CPAs
Marquee Banquet and Charity Event, Supporting STARS Air Ambulance with guest speaker Will Gadd

Thursday, September 21
5:30 to 8:30PM
Calgary Winter Club, 4611-14 Street NW (free parking)
A Mountain of Risk – Tools to manage fear, swing the odds in your favor, take good risks, and stay safe in everyday life.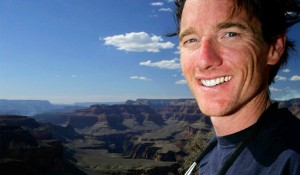 Will Gadd was named National Geographic Adventurer of the Year for achievements like the first ice climb of Niagara Falls (see picture above), exploring underground mines in Sweden, and scaling icebergs off the coast of Labrador. He also reached goals like the first one-day solo ascent of Mt. Robson, paragliding over the Grand Canyon, and last but not least: surviving.
Will Gadd is a globally renowned athlete, adventure guide and author who has appeared in movies and TV, including hosting Discovery Channel's Fearless Planet documentary series. He has set and beat world records in climbing and paragliding and won many National and US championships, World Cups, and three gold medals at the X-Games.
Will focuses on excelling in life by carefully assessing each adventure and properly manage the risks. Along with adventure travel and guiding, his passions include teaching ordinary people to also excel at making the right choices to achieve success; see TEDx: www.youtube.com/watch?v=MTdFkPTTnsA
AGENDA
5:30 pm –  Registration and cash bar
6:00 pm –  4-Course Banquet Dinner (Vegetarian/G.F. option) – includes one drink ticket
7:00 pm –  Presentation and Q&A
8:00 pm –  Networking
8:30 pm –  Close
REGISTRATION
Cost $80 (plus fees and GST). Bring along your family and colleagues, but please note that registration is limited. Sign up through the following link: https://www.eventbrite.ca/e/marquee-banquet-and-charity-event-supporting-stars-air-ambulance-tickets-36432380230 
Attendees are invited to stay in Calgary and join the CPA Alberta AGM the following morning.
The chapter will verify attendance at this event. Please refer to the Chapter PD disclaimer for more information
*  Verifiable learning activities refer to measurable learning activities that can be objectively verified. Examples of verification may include, but are not limited to, attendance records, presentations, publications, reports, tests or exams. (http://www.cpaalberta.ca/Members/CPD-Reporting)
The Calgary Chapter of CPAs is composed of volunteer members representing the Greater Calgary area to bring networking opportunities for accountants.
Professional Development (PD) Hours and Chapter Event Notice
Credit for PD hours are not determined by CPA Alberta or the Chapter — you determine how much professional development you gain at each chapter event, based on your level of knowledge and the applicability to your current situation.
Edmonton Chapter of CPAs
Edmonton Chapter of CPAs Night Out with special guest Kelly Hrudy
Save-the-date: September 27
More details will be available in the coming weeks.