By Adrian Serban CPA, MBA
Adrian passed the CFE in 2017. He is a Corporate Accountant at Wolf Midstream.
The CFE is only a couple of months away, and most candidates know that the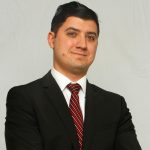 key to success is to practice and debrief as many cases as possible. However, in addition to practicing cases, you need to be confident in your technical knowledge. This is very important because writing all of your practice cases without having the knowledge to address topics such as revenue recognition, leases, capitalizing versus expensing, and intangibles may mean you haven't fully used those valuable study resources.
It's important to reflect on the major technical topics to ascertain whether you feel comfortable addressing them and finding the guidance in the handbook quickly, if needed. If you do not feel comfortable, you may need to allocate some time to review those topics. I did this by summarizing each one of the below topics:

For the Financial Reporting topics, I included a section at the bottom of each summary outlining the differences between ASPE and IFRS, if applicable.
In order to summarize the above topics, I used the handbook, the Oracle resources provided by CPA Canada, CPA study notes from one of the third-party CFE prep companies, and my university accounting textbooks. The handbook is a very important tool in this process because knowing how to navigate it will help you quickly reference material when you're writing case responses.
I also kept on top of key technical topics by printing the CPA-provided cue cards and studying them until I knew the concepts without needing to flip the cards to jog my memory. For example, when I saw the revenue recognition prompt, I could rattle off the criteria without peeking at the other side.
I felt it was important to be confident in the technical knowledge in order to successfully respond to cases. Different approaches will work for different people, so you may want to integrate your technical study with your debriefing, or you may focus on obtaining a solid foundation of the concepts before doing the cases. The important thing is to have a good understanding of the main technical topics, practice responding to cases, and learn by debriefing them.
Bonus tip: time management and debriefing are also incredibly important during this time—check out CPA Alberta's other blog posts for more insights. And remember: the cases test both your accounting knowledge and thought process. Ensure you are showcasing both in the most concise way possible.
The views expressed in this post are those of the guest writer, Adrian Serban CPA, MBA. Please refer to cpawsb.ca for the latest guidelines from the CPA Western School of Business.