by Hugh Neilson FCPA, FCA, TEP
With more than 500 CPA Alberta Professional Development seminars to choose from, making a decision on how to earn your PD hours isn't always easy. But if you've got your eyes set on tax, then Hugh Neilson might be able to teach you a few things. Hugh has more than 25 years of public practice experience, focusing on income tax services for individuals and owner-managed private corporations. He is an author, mentor and instructor of provincial Continuing Professional Education programs in Alberta, Saskatchewan and Manitoba.  Hugh has presented at various forums for CPA Canada, the Canadian Tax Foundation, the Banff Small Practitioners' Forum and CPA Forum North.
We asked Hugh why someone should take his tax seminars, and he gave us eight good reasons.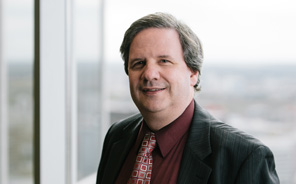 Income tax practice means a lot of things to a lot of people.  Maybe you need to refresh your knowledge on some specific areas, require a general overview, or need an update on recent changes to better serve clients (whether a wide array in public practice or a single client T4 every year).  CPA Alberta's PD program provides a wide variety of choices, delivering technical knowledge and practical insights.  I'm proud to be a part of that process.
Your clients rely on you being current in tax matters.  Many CPAs consider the "Income Tax Update" a staple course they must take every year to get the latest developments.  The last year has seen huge changes, with new provincial and federal governments making substantial changes, making this year's courses more important than ever.
Many CPAs don't do tax work day-to-day, but still need to stay up to date on major changes.  Taking a tax course every three to five years is a great option for members who need to stay abreast of current tax issues, but also need to keep updated on other areas and can't dedicate time to a tax update every year. The "Catching Up" seminar is great for this purpose.
These courses are jam-packed with technical information required by return preparers in public practice or industry.  Whether your career is now evolving to include tax return preparation, you're returning to this area after a few years' absence, or you're looking for a general refresher, these courses provide a wealth of information. As well, many practitioners say the package of materials they receive for the course can serve as a reference source for years afterward.
No one wants to pay extra costs on top of their tax bill—yet, hiccups in tax preparation can leads to expenses such as non-deductible interest and penalties.  Learn how to keep your clients – and yourself –  well away from these extra costs, and what options may exist for getting some relief from CRA when that inevitable mistake is discovered.
The investment world seems to get more complex by the day, and the income tax system struggles to keep up, while we struggle to keep up with both.  The "Portfolio Investments for Individuals," for example, provides a concise summary of the income tax ramifications for the investment products clients are choosing from every day.
"Integration" is often referred to as Tax 101, and these various tax pools are key in making integration work.  The eligible dividend regime changed the tax planning world ten years ago, and it continues to evolve.  The course is foundational for tax planners for owner-managed business, and a solid refresher for those not yet comfortable with the changes over the past decade, or even the last year.
Technical knowledge is only half the battle.  Tax continues to be a major source of claims against the insurers of public accountants. Taking a seminar or seminars provides practical tips aimed at helping practices focus on safe tax, so CPAs can spend time delivering valuable services to  clients and minimize business risk.
Attracting and retaining top-notch employees is a critical success factor in virtually every business.  Creative and tax-effective benefits reward those key players in a CPA's business, and this course helps a participant assess those benefits and their tax implications. In recent months, CRA has identified failure to properly report taxable benefits as a key issue in their fight against the Underground Economy. Their focus on the manner in which employers account for and report these means CPAs need to be more familiar with these rules than ever. Don't let CRA turn the morale boost from creative benefits into a morale bust with reassessments – refresh your knowledge of these rules and requirements in the Taxation of Employee Benefits session.
I've been privileged to be part of the CPA Alberta PD program for many years now.  We all have skills, talents and expertise, and I would encourage every CPA to consider involvement in CPA Alberta's professional development process.  All of us benefit from knowledge sharing and practical experience.  Even if you don't have the time to commit to instructing PD courses, please share your knowledge, experience and expertise by participating in the courses you attend.  That's how we all learn, and our professional knowledge advances.
What's Hugh teaching now?
Among many others, here are few of Hugh's upcoming seminars:
To view the complete CPA Alberta PD  listing, check out the new online catalogue.