To lead through a crisis is not for the faint of heart. It's hard work. Strengthen your resiliency leadership skills so you can respond, recover, and thrive through a crisis with CPA Alberta's new six-part professional development leadership series.
Resilience is the ability to bounce back after setbacks, adversity, and trauma, and is a crucial characteristic of high-performing individuals and leaders. Becoming a more resilient leader allows you to recover better, adapt faster, and get clear about the most pressing needs of your team.
These valuable sessions are led by Tammy Robertson MA. Tammy is a motivational speaker, author, coach, and leading expert in the fields of effective communication, leadership, and resiliency. Tammy will leave you with actionable strategies and tools to restore your confidence and renew your optimism as a leader.
Get armed to effectively handle the realities of today's worried and frenetic world! Sign up for one or more of these PD seminars in the Resilient Leadership Series today! Seminars can be taken together, or stand alone.
Resilient Leadership Now
Free Webinar
July 30 at 11:00 a.m. – 12:00 noon
5 Qualities of a Leader who Thrives in a Crisis
Live Virtual Seminar
September 9 at 9:00 a.m. – 12:30 p.m.
Energize Your Team Through Uncertainty
Live Virtual Seminar
September 16 at 9:00 a.m. – 12:30 p.m.
Who's Listening?
Live Virtual Seminar
September 23 at 9:00 a.m. – 12:30 p.m.
Manage Your Mindset and Emotional Well-being
Live Virtual Seminar
September 30 at 9:00 a.m. – 12:30 p.m.
Balance Life, Work and Overwhelm
Live Virtual Seminar
October 7 at 9:00 a.m. – 12:30 p.m.
Interested in more than one seminar? Take advantage of CPA Alberta's Passport Program and save up to 35% on pre-purchased bulk PD for you or your team. Purchase today to save up to an extra $200 with the early bird rate. Search our new PD Portal for other inspiring topics and instructors at pd.cpaalberta.ca.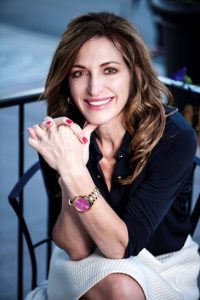 Tammy Robertson has a Masters Degree in Physical and Health Education from the University of Western Ontario. She has an extensive and broad client base, ranging from the Finance, Education, Health Care, Oil and Gas to Government and Non-Profit sectors. Her work with trusted clients often evolves from a speaking engagement to ongoing consultation, in-house workshop facilitation, and leadership coaching to provide tools and practices that support a new culture of curiosity and accountability and a higher level of living and leading.
Tammy has taught at three universities, with over 1,000 hours teaching leadership for the Faculty of Continuing Education at University of Calgary. She has been a faculty member at The Banff Centre for Management in Banff, AB, and has worked with an international team of coaches delivering the Coaching for Great Work Program™. Tammy was also a founder of RealTalk, a global community committed to improving communication and relationships one real talk at a time. Known for her impact and the ability to ignite positive change and renewed energy with people and organizations, she is also a frequent commentator in the media on workplace wellness and culture.