The connected world we live in involves many specialties. It seems that now, more than ever, natural, social, and applied sciences are crossing paths with business— not only by exchanging expertise through mutually beneficial connections and collaborations, but with professionals who want to expand their professional mindset between two worlds. Pursuing two different disciplines like engineering and accounting can offer endless rewards. The knowledge can lend itself differently depending on the circumstances and tasks at hand. But what is it that drives someone to make this big leap of pursuing two very different designations?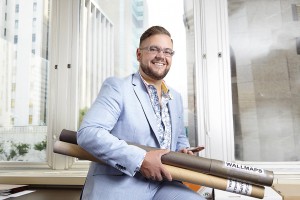 At just 16-years-old, most teenagers don't have their Friday night plans figured out, let alone their futures. But that wasn't the case for Aaron Doyle CPA, CMA, P.Eng. After entering the University of Lethbridge Bachelor of Science program at just 16 years old, he set his sights on pursuing a career in neuroscience. Little did he know, his plans were going to change, and he'd end up designated as both a professional engineer and a professional accountant.
"My father was a petroleum engineer, and the oil industry was something I always understood, but when I entered university, my goal was not to follow suit," says Aaron. Four years after graduating, Aaron's career plans shifted and he found a great employment opportunity at an engineering firm: "I gained a wide variety of experience in marketing, accounting, web design, and engineering. After enjoying it so much, I decided to pursue my designation in petroleum engineering."
Aaron was up for the challenge—28-course challenge examinations to be exact. But after six years of hard work, Aaron could happily put the P.Eng designation after his name. But pursuing his P.Eng wasn't the only goal on his mind. While working on his P.Eng, Aaron also took on the task of achieving his accounting designation.
"In 2008–2009, the industry slow-down made me really consider if engineering alone was right for me," says Aaron. "A lot of people were out of work, and I saw that the accounting profession was pretty transportable to all industries. There's a good feeling of security in that."
Now a Partner at Base Engineering & Associates, the accounting versus engineering hat he's worn throughout his 11 years with the firm has varied on different projects. Understanding the relationship between the two fields has helped Aaron gain better insight into the work, and his recommendations are based on his understanding of need and cost.
"Being able to see the whole picture is the biggest benefit of having the two backgrounds," says Aaron. "Engineers want to first find ways to solve the problems, and the cost implications are not always at the forefront. Accountants don't always have the deep understanding of why a job requires certain costs because the engineering expertise is not there."
In his day-to-day work, Aaron is consistently looking to the future to see where things are going with the economy, technology, and the oil and gas industry. "Trying to get through the changing commodity prices, government relations, weather, and technology can be tough, but we have to look forward and find new opportunities to keep our firm successful and relevant."
Aaron transfers this kind of professional thinking at the personal level as well. "Anytime you can diversify yourself, it's a benefit," says Aaron. "You could expand your knowledge on human resources, engineering, marketing, anything. Anytime you have multiple backgrounds and viewpoints from specializations, the way you see things and the perspective you bring are going to help you and others around you."
This unique blend of experience has been a wise investment for Aaron. In addition to his current role at the firm, he's recently accepted a position as CFO at Pulse Oil Corporation, a growing oil and gas development company—an opportunity he probably didn't think was in the plans at 16.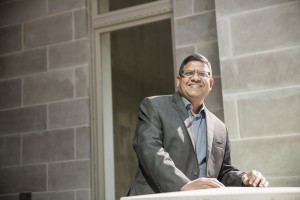 Whenever making an important decision, Prashant Srivastava CPA, CMA, MBA, P.Eng. recommends weighing the pros and cons with regards to possible outcomes. He suggests reaching out to friends, family, or a mentor for support and guidance. He also believes a decision should be made based on facts from research and analysis. All this advice comes from an individual who's made many life-changing decisions that brought him all the way from India to Canada.
Prashant completed his masters in engineering in India at the Indian Institute of Technology, specializing in materials engineering (the study of different materials, properties, and design factors). After working in India for three years, Prashant moved onto a job opportunity in the Middle East to the city of Oman where he worked for five years. In 2003, Prashant decided to move to Toronto, Canada with the hopes of a better quality of life for his wife and three kids. And then in 2008, Prashant changed his career plan and moved to Edmonton for an exciting job opportunity with Enbridge.
Enbridge wanted to expand their operations and were starting a major projects division. Prashant was hired on for his expertise in process development. "When I started with Enbridge, it was a brand new and exciting world for me because I never worked on major projects before," says Prashant. "At one point I was brought into a project to provide support in a role outside the capacity I was originally hired for. I was exposed to cost engineering and I really liked it."
Enbridge strongly believes in professional development, and when Prashant mentioned his interest, there was an opportunity for him to make the ultimate change in his career plans to cost engineering. Prashant started doing his MBA in 2009 to expand his understanding of financials, human resources, leadership, and strategy. Prashant also decided to complete his accounting designation while in the MBA program to get more in-depth knowledge of accounting and finance. "Previously, when I was being educated to become an engineer, we were not taught business strategy or financial aspects such as accounting. It was purely technical engineering," says Prashant.
Now when Prashant talks to his accounting and finance colleagues, he can understand and provide them with valuable information. "Prior to completing my accounting designation, I used to hear certain business terms but I never fully understood them," says Prashant. "Now I can correlate what I'm doing with what my finance colleagues will need. I can better understand how certain things might impact the bottom line and what financial metrics are going to be affected."
Apart from continuous professional development, Prashant also stresses the importance of soft skills, adaptability, and resilience in this ever-changing world. "No matter what phase of your career, demonstrate that you have initiative; be selective and productive with where you want to spend your time, and set objectives that are near and dear to your heart," says Prashant. "Once you know what you really want to do, you'll find your purpose and the motivation will come. Maintain balance, use your organizational skills, and be flexible enough to adjust your plans."
This article originally appeared in CPA Alberta's Capitalize Magazine.