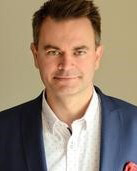 Did you know that under the Occupational Health and Safety (OHS) legistlation all employers must provide workplace harassment/violence awareness training to all employees? This violence and harassment prevention planning seminar is aligned with the 2017 and 2018 Alberta legislative updates and takes an unconventional and unique physiological look at why we behave and act in certain ways—and why it's so difficult to change.
Join Adam Czarnecki, of Talent Tactics Consulting Inc, for the seminar Workplace Respect: Violence and Harassment Prevention Plan and Strategies. He will discuss the updates to the OHS Acts, required elements of your preventative plan and policy, and how ignored unprofessional behaviors lead to harassment and violence. In addition, he will discuss strategies employees, witnesses, and managers can utilize, using both formal and informal processes,to address behaviors that are observed or experienced.
Topics Adam will cover include:
Required elements of a prevention plan—it's not just your policy
Required elements of a workplace violence and harassment policy, including employee responsibilities
Manager supervisor responsibilities versus employer responsibilities
How to change behavior effectively
How to protect yourself at work
and much more!
Workplace Respect: Violence and Harassment Prevention Plan and Strategies Seminar